In addition to no school on Tues. Feb. 22nd, all activities have been cancelled as well.

There will be no school at the Leola School, tomorrow, Feb. 22nd .

Dakota Players Theater practice and basketball practices are cancelled, today, Monday, Feb. 21, 2022.

Reminder, Science Fair awards at noon, today, followed by Parent/Teacher Conferences beginning at 1:30-5:00 & 5:30-8:00. There will be no school tomorrow for teacher in-service and no school on Friday or Monday. Thank-you and have a nice break.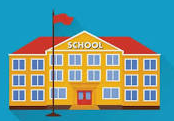 More Family Title Night adventure!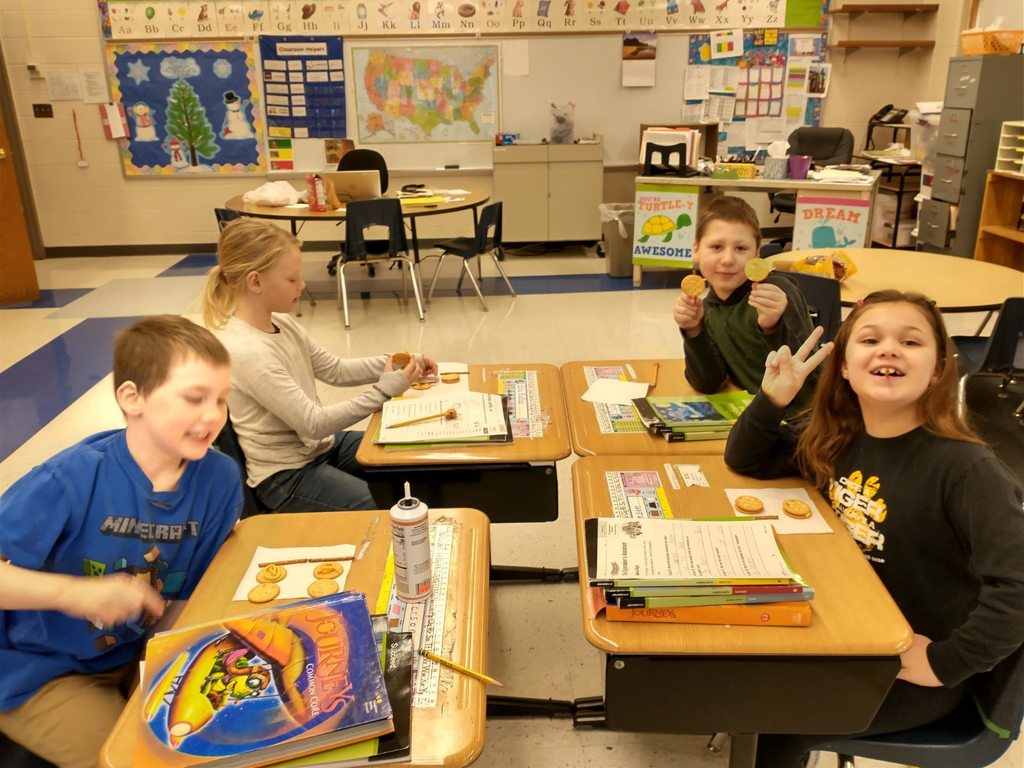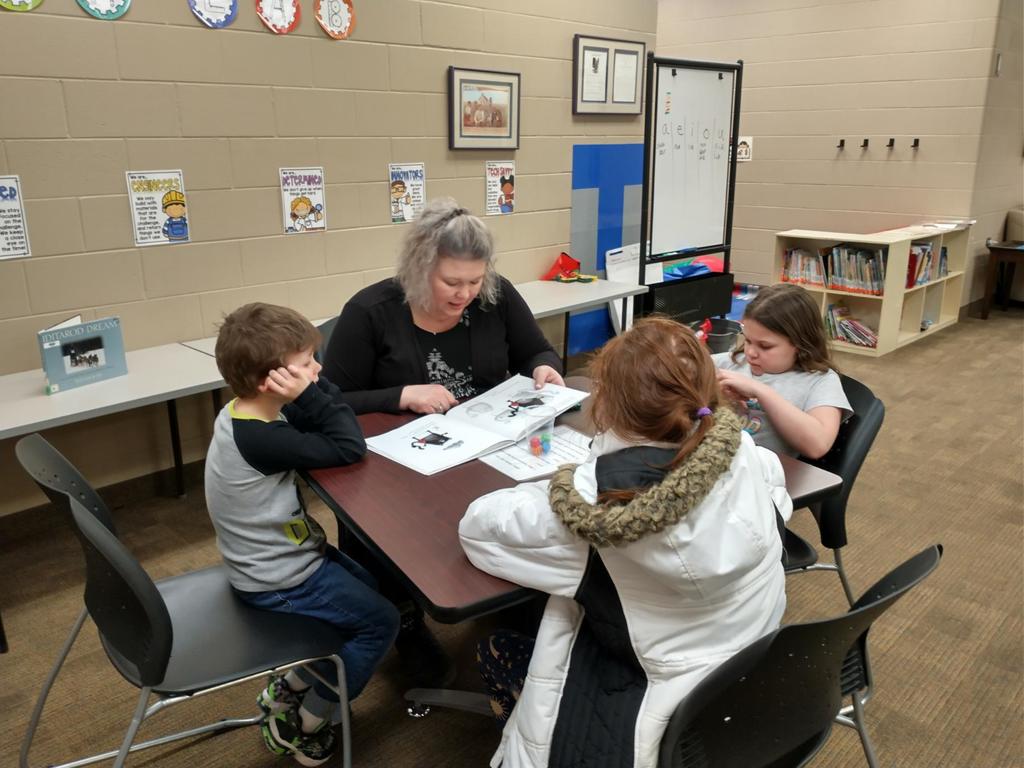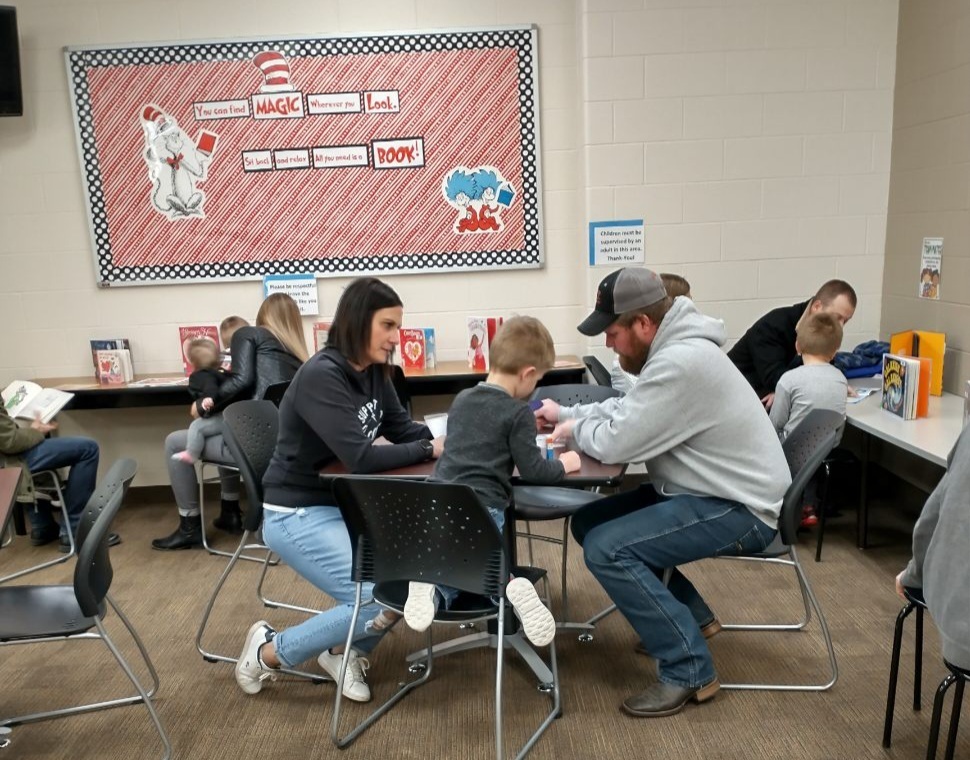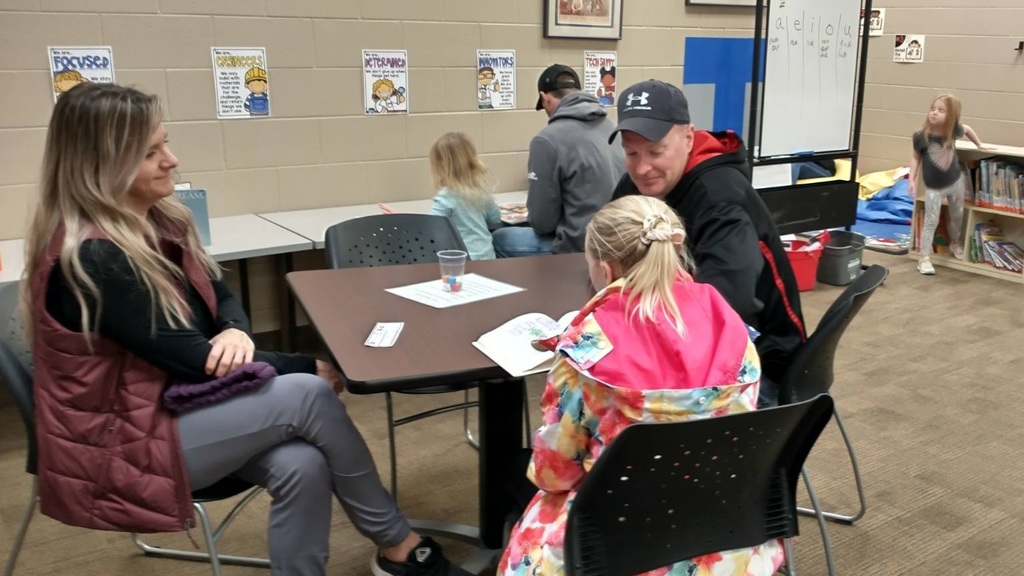 We LOVE to read! Second Grade shopping at the 'Store' after they earned points from reading.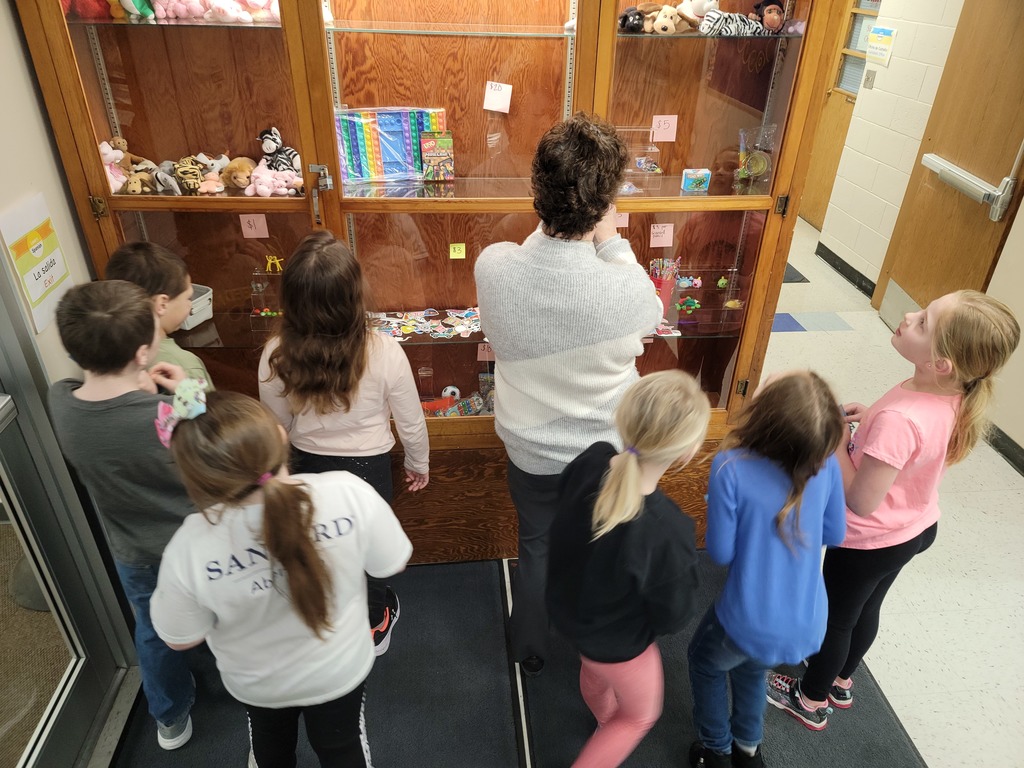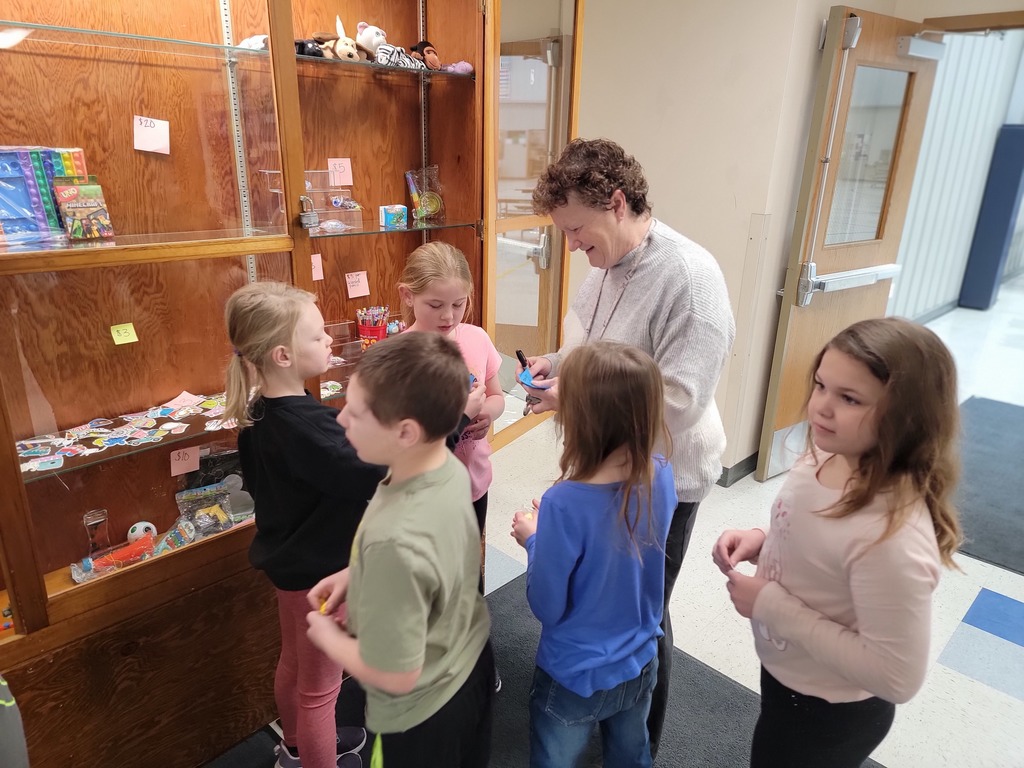 We appreciate the community support for the Hatlewick fundraiser! LOVE the t-shirts!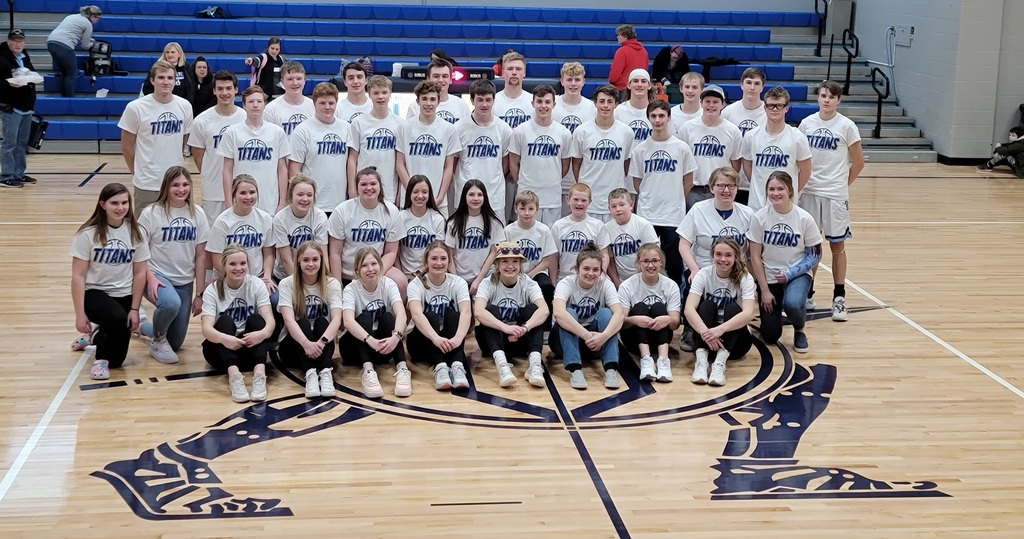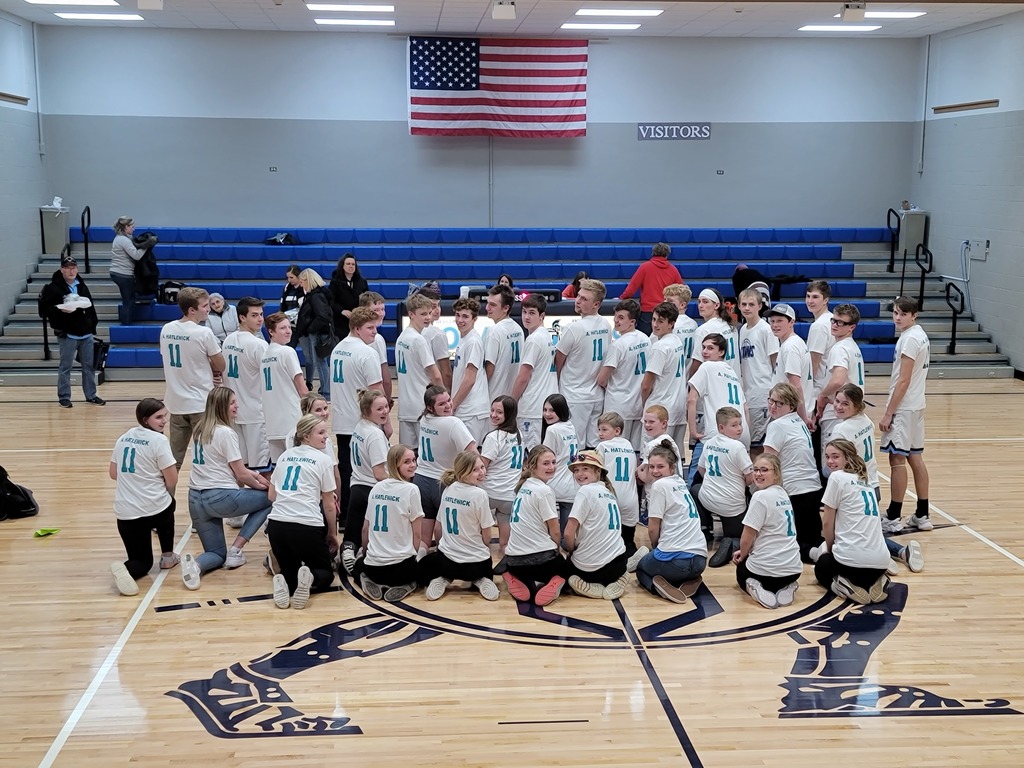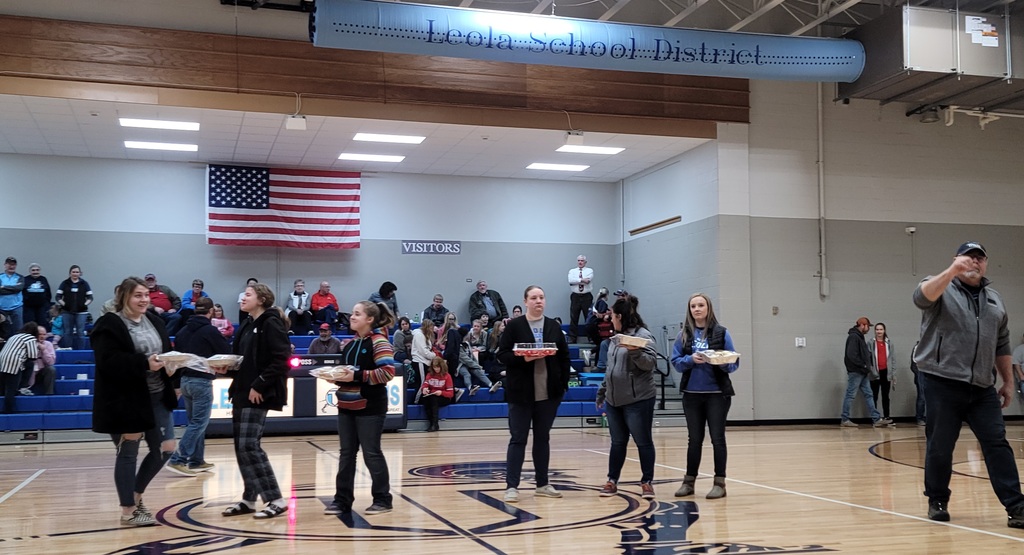 Thank-you, parents, for your support!


Just a quick reminder of activities coming up over the next couple of weeks- Tonight-Preschool-5th grade Family Title Night starting @ 6:00 pm Fri. 2/11-Monthly School Board Meeting @ 7:00 pm Tues. 2/15 Science Fair Open to Public 5:30 pm (after judging) Wed. 2/16- Early Dismiss @ 1:00-Conferences 1:30-8:00 (supper 5-5:30) Th 2/17-Mon 2/21 - No Classes (Thurs 2/17 In-Service) Tues. 2/22- School Resumes (Dakota Players week)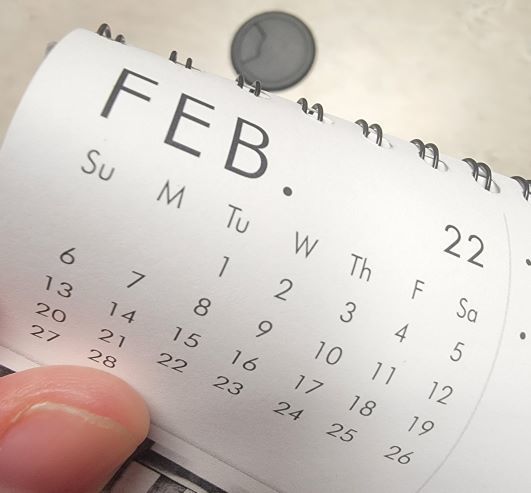 Reminder- Title Family Night Tuesday, Feb. 8th starting at 6:00 pm. Preschool-5th grade families are welcome to the school to visit with teachers about Learnin' in Leola!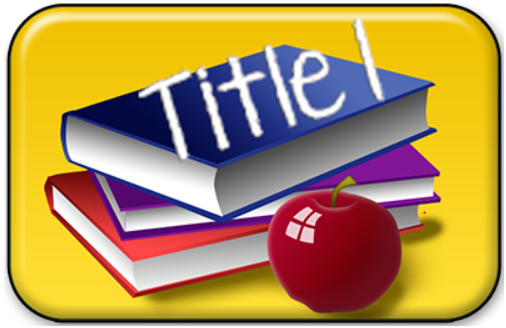 Do you have a teacher you would like to nominate for 2022 Leola Teacher of the Year? Please email Ms. Myer by Tuesday, Feb. 22nd and we'll vote for finalists to send to the State level!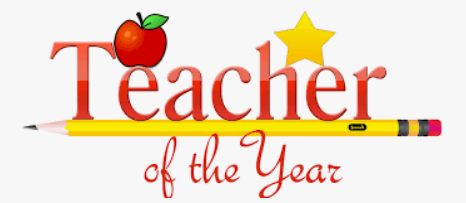 NOTICE OF VACANCY ON SCHOOL BOARD LEOLA SCHOOL DISTRICT NO. 44-2 The following school board position(s) will become vacant due to the expiration of the present term(s) of office or due to the resignation of the following school board member(s). School Board Member, 3 year term School Board Member, 3 year term Circulation of nominating petitions may begin on January 28th and petitions may be filed in the office of the business manager located at 820 Leola Avenue, Leola, SD 57456 between the hours of 8:00 a.m. and 4:00 p.m., central time not later than February 25th, at 5:00 p.m., or mailed by registered mail not later than February 25th, at 5:00 p.m.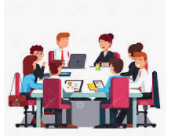 With the freezing rain, the Leola School will have a 10:00 am late start on Tuesday, February 1st. Reminder, no younger preschool group or breakfast on late start days. Travel safely.

"We need people who are problem solvers," ~Representative, Dusty Johnson Representative Johnson visited the Leola School, today. Students were eager to hear how government works at the national level, learn about the law of comparative advantage, and consider how the attacks on our Nation's Capitol were really an attack on the foundation that makes our country not only great but different. He sprinkled in some quotes that left us thinking... "You only have growth outside your comfort zone." ~ Dusty Johnson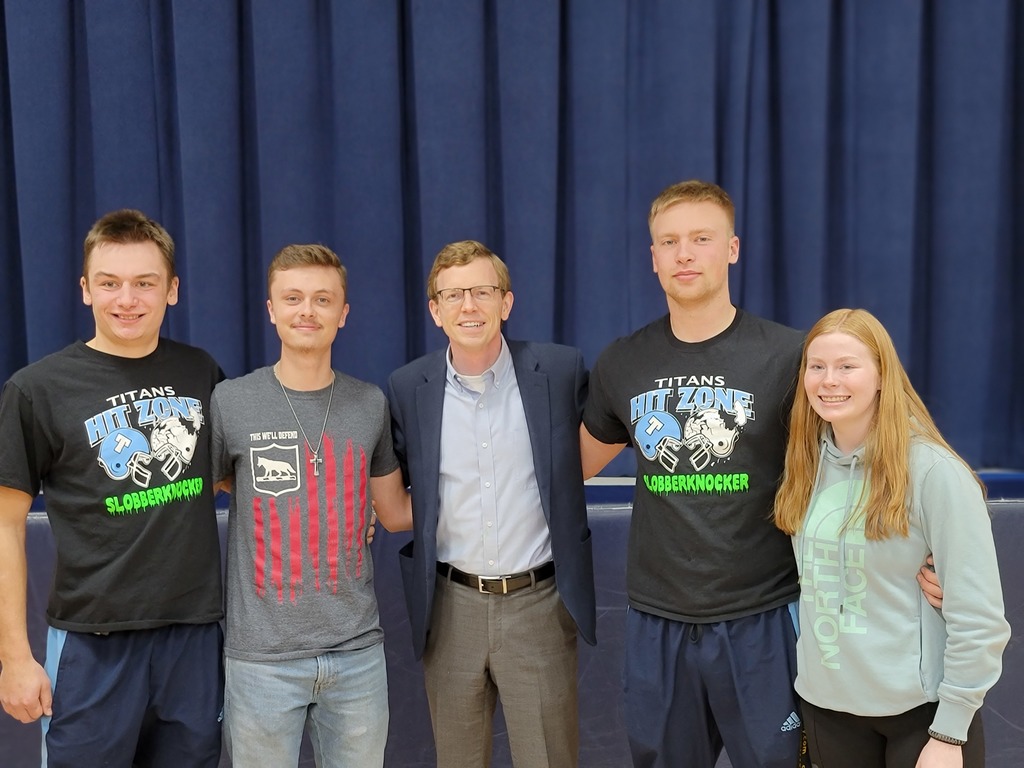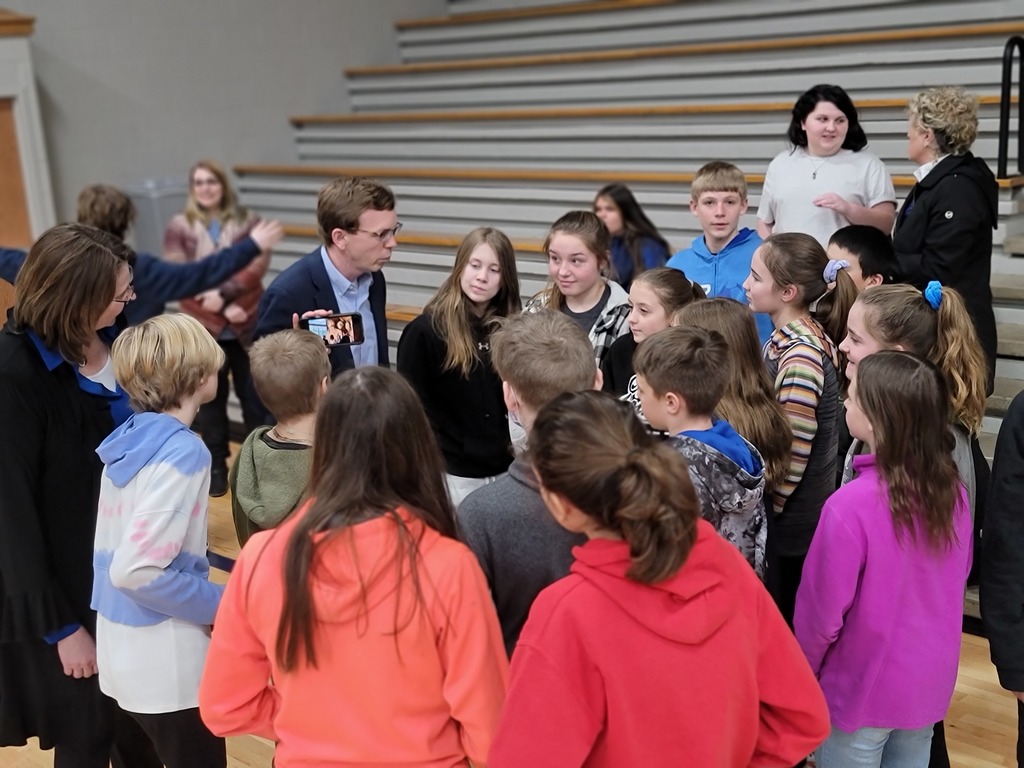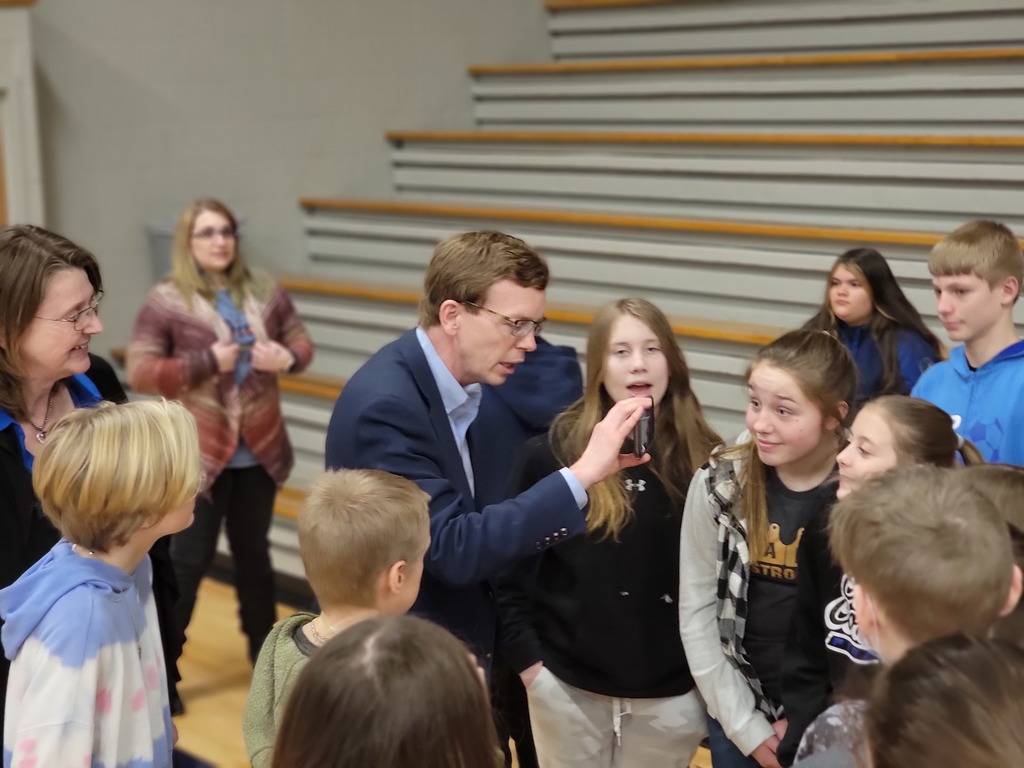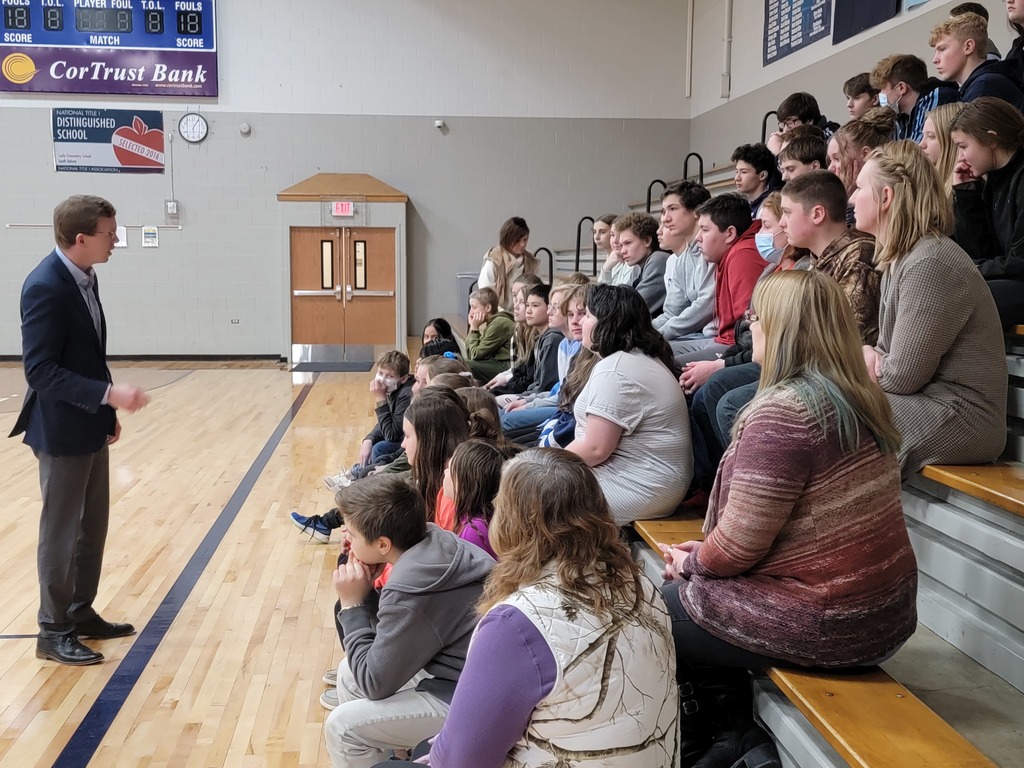 Welcome Dusty Johnson to the Leola School, today! We look forward to his visit with students about how he representing our South Dakota voices.

The Leola School will have a 10:00 am late start on Monday, Jan. 24th due to the icy conditions. Reminder, no breakfast or younger group preschool.

Please note with the uptick in COVID cases, parents please be sure to check your children for illness symptoms before they come to school. We do have free at home tests that are proving to be effective in our approach to keep people healthy. Please keep your child at home if they are symptomatic. We are now categorizing COVID absences so they don't appear in future attendance concerns. Thank-you for your continued support!

The junior high boys' basketball game scheduled for tomorrow, Friday, January 14th, against Warner has been postponed due to impending weather. A makeup date will be determined and announced next week.

Due to the number of students and staff out with illnesses, the Leola School will do at-home learning, tomorrow, Thursday, Jan. 13th and return back to our normal schedule on Tuesday, Jan. 18th. We will release at normal time, today. Teachers will inform their classes with expectations for tomorrow's at-home learning. Also, as long as athletes are healthy, all activities will continue as normally scheduled. However, if you are not feeling well, please stay home. Be Well.

Greetings, Leola School Families- The School has free at-home COVID tests. If you'd like one for symptomatic family members, please stop by and pick them up until they are gone. There are 2 tests in a box. We are working to get more. Please call if you have questions.