Tonight's double-header basketball games against Wilmot in Frederick have been postponed. A new date has not been set as of yet. Girls basketball practice will be in Frederick. Boys basketball practice will be in Leola.

Good Morning Leola Families! Reminder of this morning's Flapjacks with Family and Friends for our K-12 students. Stop in and warm up with some flapjacks with your child. This runs from 7:45-8:15 am with Gingerbread House building for our Pre-K through 5th grade students following. And, as today is our student's last day of 2022, the Leola School staff would like to wish each and every one a safe and happy holiday.

Hello, Leola Families- Flapjacks with Families/Friends has been postponed to Tuesday, December 20 from 7:45-8:15 for all PreK-12th grade families. The Family Gingerbread House Making Party for PreK-5th grade students and families will also take place on Tuesday from 8:15 to around 9:30. Please stay safe and warm!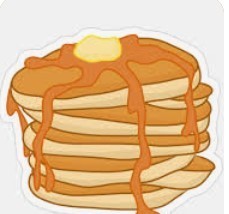 Due to blizzard conditions predicted through tomorrow, the Leola School will be closed Friday, December 16th. Reminder, teachers will be checking in with students either via email, Google Classroom, Class Dojo, or Seesaw with learning activities or to answer question if or when students are available. Please stay safe and warm!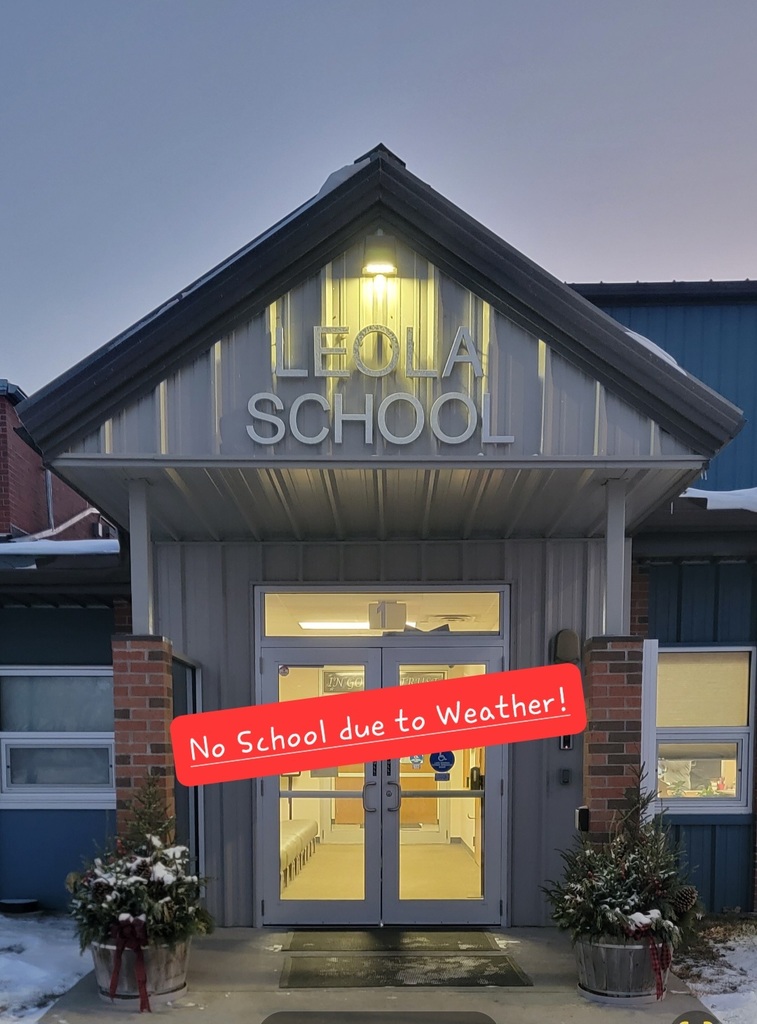 Good Afternoon. With the continued winter storm warning until 6:00 pm Thursday, there will be no school in the Leola District, Thursday, December 15th. Reminder, teachers did send home work either to complete on their computers (if internet availability) or packets, or books to read. Please feel free to contact teachers via email if you have any homework questions. Please stay safe.

Good evening. With continued snowfall and potential wind, there will be no school in Leola, tomorrow, December 14th. Stay warm and travel safely.

Due to the icy conditions and impending snow fall amounts, there will be no school in the Leola School District, tomorrow, Tuesday, December 13, 2022.

Due to illness in the Langford school, Saturday's doubleheader in Langford has been postponed. The reschedule dates are: Boys: Friday, January 20, at 6:30PM Girls: Monday, February 6, at 6:30PM

Good Afternoon! This is a reminder of tomorrow's Preschool through 12th grade music concert starting at 7:00 pm in the gym. Also, reminder of Friday's 12:30 dismissal. Have a nice day!

Good Morning. The Leola School District will have a 10:00 am late start to give time to clear some roads and parking lots. Reminder, no early preschool or breakfast on late start days. Travel Safely!

12 Days of Christmas Dress Up- Starts 12/7/22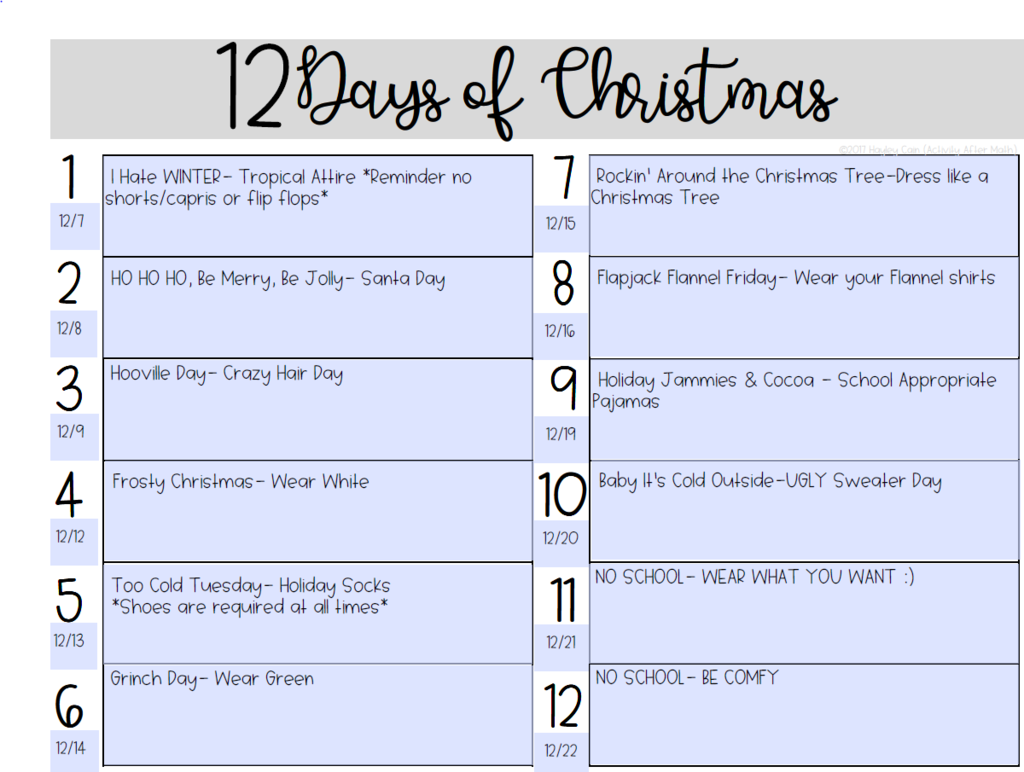 Join us for Family Gingerbread House Making Party on Friday, December 16th after Flapjacks for Family/Friends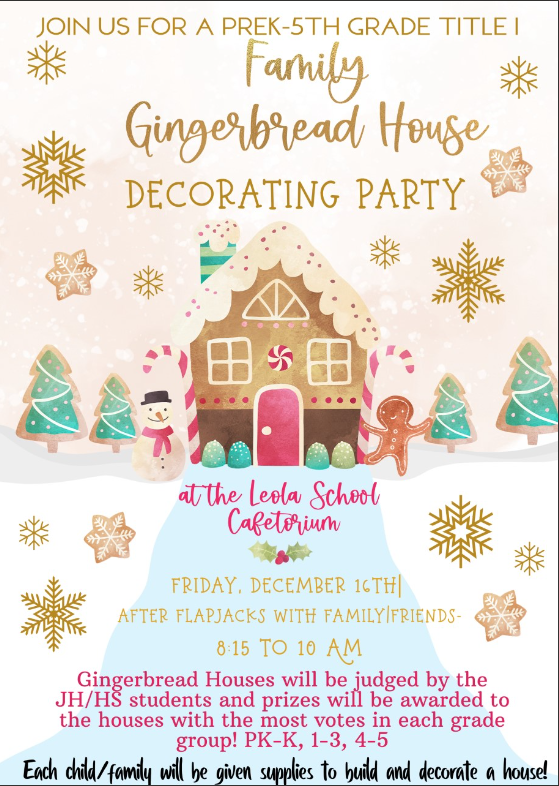 FBLA's Light Up Leola is this Saturday with inside events at the City Building. 4:00 PM Holiday Turkey/Leola Buck drawings & Santa Appearance 5:00 PM Locally Donated Basket Raffle 6:00 PM Parade of Lights down Main (No need to register - just show up at the school parking lot) Be sure to have some cookies and cider! Thank-you to the Leola Fire Department, Piggy Bank Thrift Store, & LDC for helping in making this a hometown holiday event! Please be sure to stop in to support our local Leola businesses during this holiday season.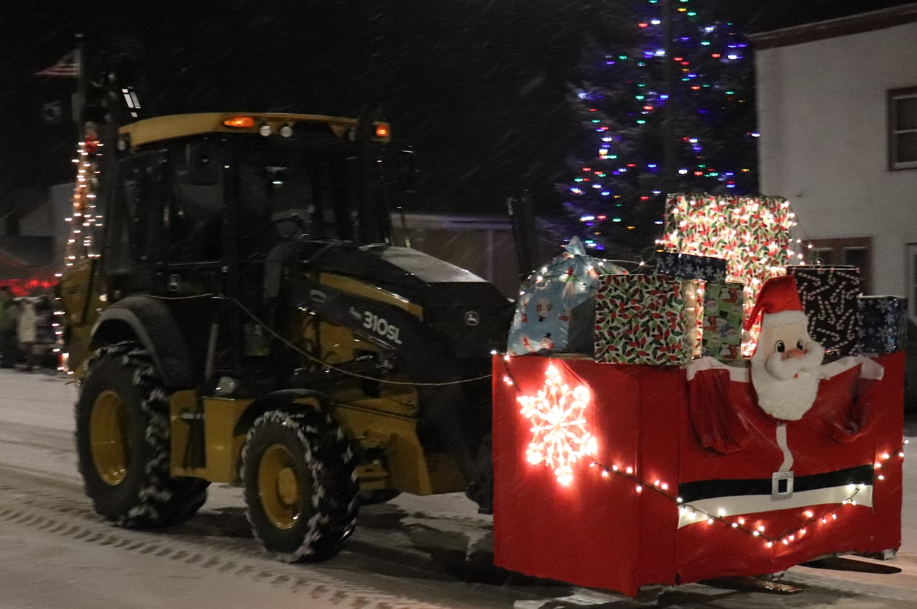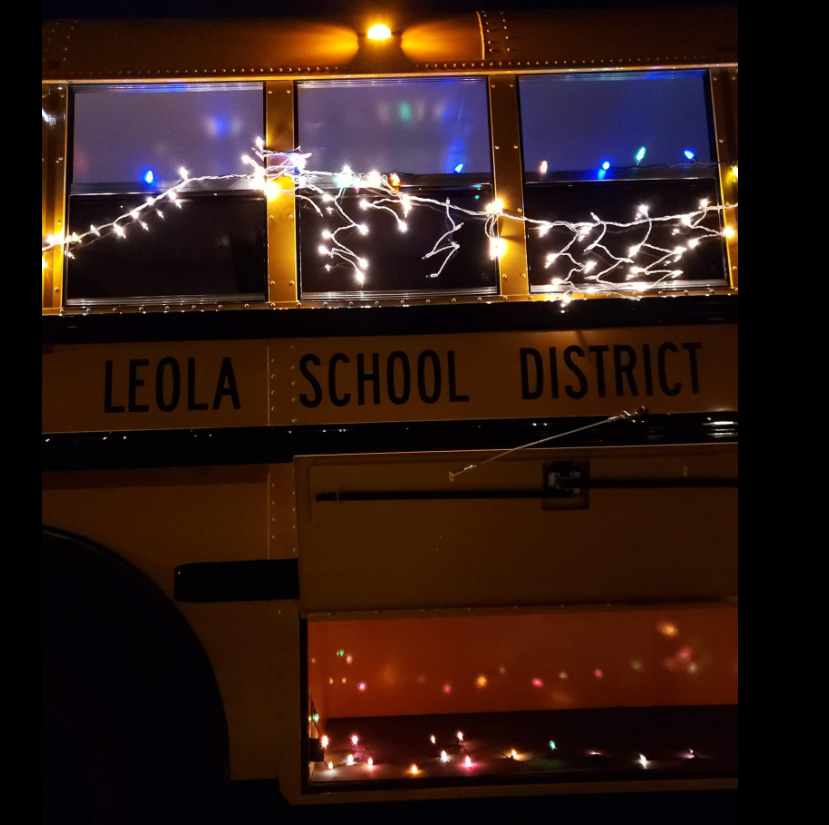 Flapjacks with Family/Friends for ALL Preschool-12th Grade on Friday, December 16th 7:45 AM - 8:15 AM, RSVP (605-439-3142) by Wednesday, December 14th.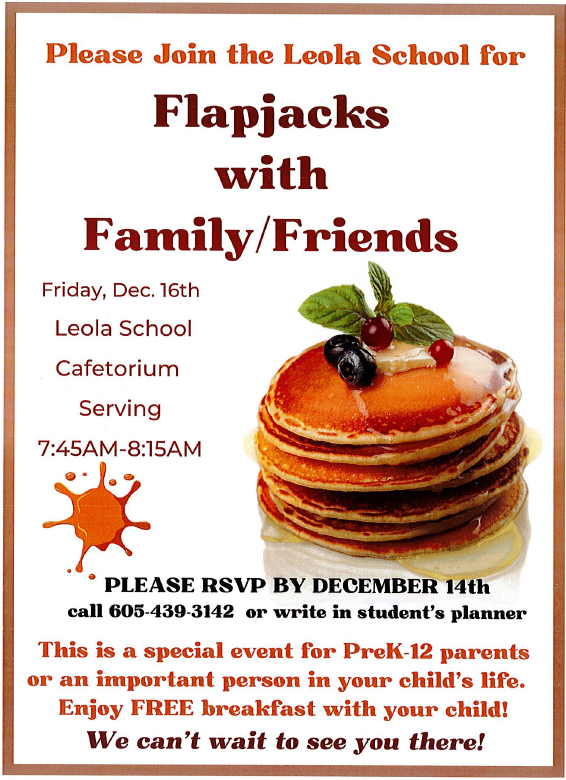 Good Afternoon, Leola Families. This is a reminder there is no school this Friday, December 2nd because of staff in-service. Also, please note that this year's Christmas Concert will be a PreK-12 event on Thursday, December 8th at 7:00 pm. Finally, in planning for Christmas break, the last day of school for students will be Tuesday, December 20th ending at normal time. Thank-you!

Good afternoon! Due to significantly icy roads and the predicted extreme winds this evening, the Leola School District has decided to cancel all events this evening: parent/teacher conferences, Family Fall Festival, Senior Financial Aid Night, and the junior high girls basketball game in Ipswich. If you would still like to schedule a time to meet with your child's teacher(s), please coordinate a time during one of our early-release Fridays from 12:30-3:30PM.

Good Evening. This is just a reminder about tomorrow's Parent/Teacher Conferences from 4:00-8:00 pm along with the Family Fall Festival and senior FAFAS info night. There will be no After School Program tomorrow. We will watch the weather and keep you posted if this event were to change. Also, Friday is our 12:30 dismissal and then Sunday, Nov. 20th at 1:00 pm is the Leola and Frederick Snow Queen program in the Leola Gym.

• The South Dakota Departments of Education and Social Services are conducting a survey (click link) to assist the state in understanding the current landscape of preschool education (for children ages 3-5) in South Dakota. This is the first step in a statewide study to capture valuable information about the preschool opportunities currently available to families across the state. o The survey is targeted to families, teachers, and administrators, and we are requesting your assistance to help ensure that it reaches as many people as possible. o The survey closes Dec. 16.

Good Evening. The Leola School will have a 10:00 am late start to allow daylight travel with many rural roads still iced over. Buses will run where possible but route families please call your driver to make arrangements. If rural families feel it is not safe to travel, please, call the office and it will be an exempted absence. Reminder, late start days do no have AM preschool or breakfast. Thank-you and travel safely!

Greetings, There will be no school for students tomorrow, Friday, Nov. 11, 2022, due to continued icy conditions and it being a half student day. Staff, we will attempt our work day starting at noon. Stay safe!